#WorldCocktailDay
We have plenty of specials board inspiration for you. Take a look at our selection of delicious dishes and cocktails that they pair perfectly with!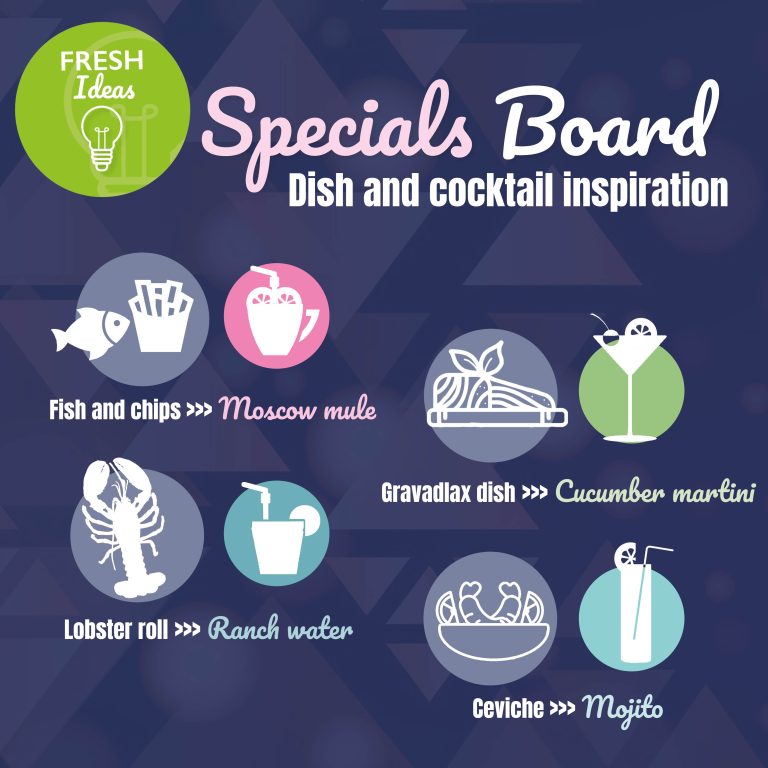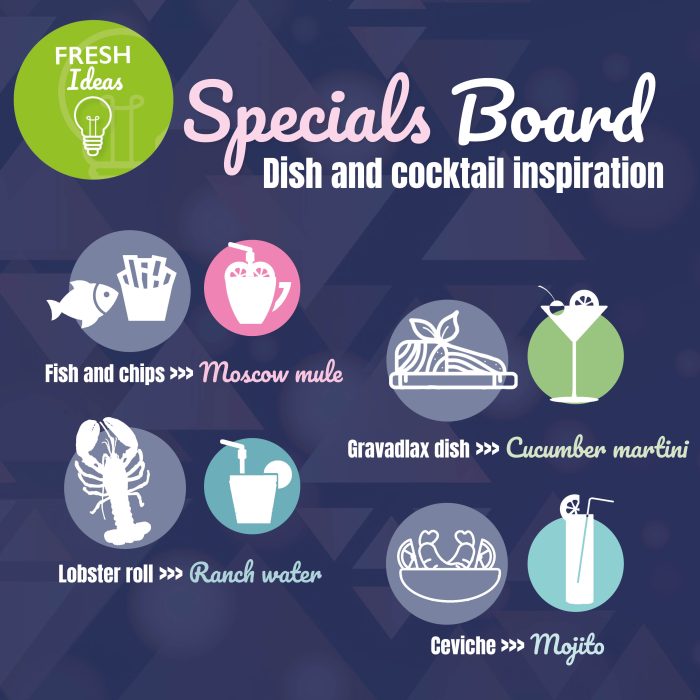 Select the recipes featured for further information, ingredients, and method.
Fish and chips – Battered mackerel, served with deep fried samphire, cider and dill mayonnaise, grilled lemon and chips | Pairing with the moscow mule
Gravadlax dish –Baked scallops served in their shells with garlic butter, beetroot gravadlax and mojito cured salmon | Pairing with the cucumber mojito
Lobster roll – Lobster cocktail roll, crispy lobster 'nuggets' in spicy batter, citrus chilli marie rose sauce | Pairing with the ranch water cocktail
Ceviche – Ceviche of monkfish & salmon served with pickled icicle radish & carrot | Pairing with the mojito
These will be the perfect pairings to help celebrate the national day.