It makes sense for hospitality businesses to focus on the most popular dishes when planning menus. Although consumers often say they fancy the idea of trying something new when they eat out, when decision time arrives, especially at a time when spending is under pressure, they usually decide it's safer to go for a dish they know they'll enjoy.
However, the popularity of the top menu items can also be a challenge in a competitive eating out market. If every business sells the same dishes, the temptation is to compete on price, which hits margins for everyone.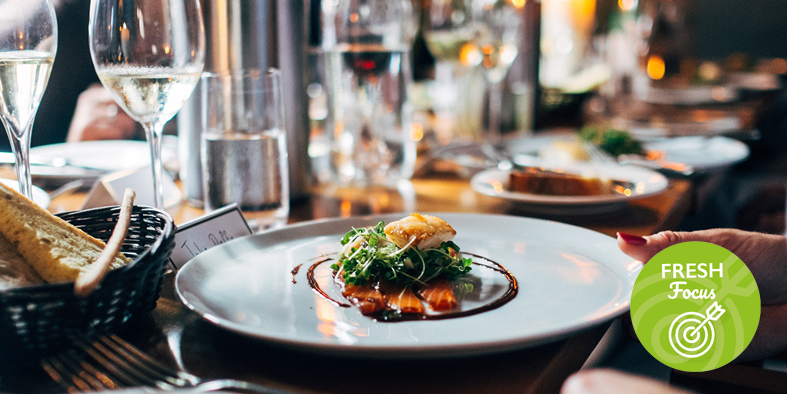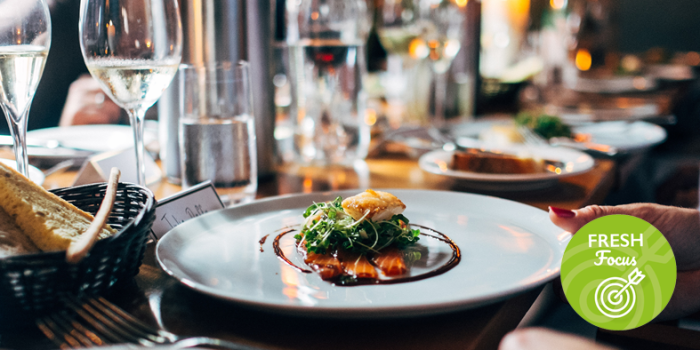 Popular dishes don't have to come as a standard recipe, though. By working with specialist suppliers such as Direct Seafoods, along with our sister companies Campbell Brothers and Oliver Kay, operators can add their own twist to even the most familiar dishes, and also may persuade customers to treat themselves by trading up to something a bit more special.   
Keeping a variety of fish and seafood on the menu has strong appeal, encouraging customers to try recipes prepared in different styles. Fish and seafood can be incorporated into a range of popular dishes, often adding a new twist to classic recipes.
Fish & Chips 28%: The nation's favourite dish is also one where there is plenty of scope for operators to create a point of difference. While cod and haddock are the traditional options, using a broader range not only supports sustainability, it creates a point of interest for customers who may not be confident to cook less familiar species at home. Fish such as plaice, coley and megrim sole are tasty alternatives in a fish & chip meal. In CGA's survey, 60% of consumers said they are likely to pay more for a better quality fish & chip meal, so there's an opportunity for chefs to work with us to spotlight a broader range of species on menus.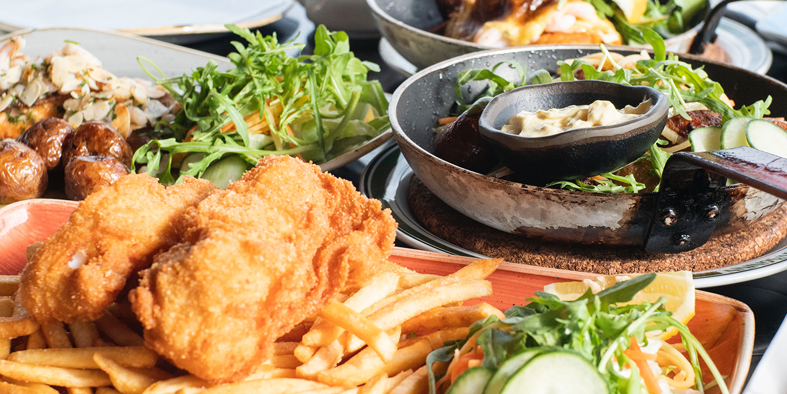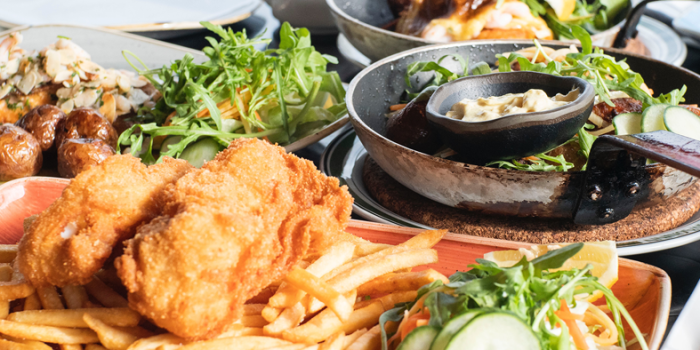 Carvery & Roast 24%: Meeting up with family and friends for a Sunday roast or carvery lunch is an important part of the weekend routine for many. By varying the choice and offering a range of the many different meats and cuts available from Campbell Brothers, the menu can be changed as often as you need. If space doesn't allow for a carvery option, serve fresh, seasonal veg in dishes at the table to create the Sunday-at-home feel that makes a roast dinner so popular. 
Steak 22%: Steak is a classic eating out main course, cooked to order and served with chips, a grilled tomato and fried mushrooms, as well as a choice of sauces. Campbell Brothers CB Reserve Beef steak range, featuring Himalayan salt dry aged beef, is one of their fastest growing products, as high-end restaurants appeal to customers ready to treat themselves. There are also plenty of better value steak cuts available, with flat iron and feather blade steaks in demand for mainstream menus. The specialist catering butchers at Campbell Brothers are ready to advise on the best cuts and size for specific menus. Offering the option of sizzling prawns on top for a surf & turf vibe helps to premiumise the meal.  
Pizza 21%: The Italian favourite is a popular choice when eating out, as well as on takeaway menus. Beyond the basic tomato sauce base and cheese topping, the only real limits are a chef's imagination. Fresh meat and charcuterie, fish and seafood, and the full range of fresh vegetables all work well on pizzas. Varying the recipe with a weekly special is a great way to make the most of offers and availability.       
Burger 17%: Along with pizza, burgers are probably the most versatile dish on the menu. From a core choice of beef, chicken and vegetarian patties, you can offer near-infinite combinations of premium cheeses, fresh salads and sauces to drive sales. Allowing customers to customise their burger with a choice of additional filling is also a way to persuade customers to trade up on their order. Direct Seafoods can advise on fish fillets suitable for a seafood take on the classic burger.     
Mixed Grill 13%: By combining a range of products, a mixed grill is an opportunity to use smaller cuts, which can often be better value. It can also help to spotlight specialty sausages with a range of flavour and fillings, which are popular with consumers. While a mixed grill is traditionally meaty, try offering a seafood or vegetarian version to make things different.        
Steak and Ale Pie 13%: Pies are always popular, and an ideal way to use better value beef cuts. A splash of ale from your nearest brewery in the gravy adds all the necessary provenance for a genuinely local steak and ale pie. 
Hunters Chicken/Chicken New Yorker 11%: Increasingly popular on menus, Hunters Chicken and   Chicken New Yorker are a great way to add value to a standard chicken portion with the addition of cheese, bacon and BBQ sauce. Customise the recipe with regional and speciality cheeses. 
Vegetarian Options
Whichever way you look at it, your menu needs to offer vegetarians and vegans a dining experience on a par with that enjoyed by customers who eat meat and fish. All the most popular dishes can be adapted as vegetarian or vegan options. Offer a good range of dishes made from quality ingredients, cooked to perfection and presented attractively on the plate.
Recipes should be selected with care to ensure a good choice of items based on vegetables, proteins such as jackfruit or seitan, nuts, pulses or other meat-substitutes, rather than too many similar-tasting meals. Also think about how dishes are described on your menu – provenance matters to vegetarians just as it does to other customers. Visual appeal is also more important than ever in the social media age. The specialists at Oliver Kay can help, with recipes, advice, and even the names of the suppliers of different produce to feature on the menu.
Takeaway
According to Just Eat, when it comes to takeaways, the UK's five favourite cuisine styles are Italian, Indian, Chinese, Japanese and Mexican. It's always worth thinking about factoring these flavours into menus, particularly when takeaway and delivery are part of the offer.
While you might not be able to compete with the full range of dishes on a specialist menu, just adding a few twists can help to drive sales, whether your customers are eating in or ordering for takeaway.
Mexican spices in a pie; chicken tikka or lamb korma patties as a choice on burger menus; macaroni cheese as a side dish; sweet & sour sauce with chicken wings; and accompaniments such as fried rice or noodles are just a few ways to include popular takeaway ideas and flavours into menus. Use spices and sauces to broaden the menu using the produce you already have in stock.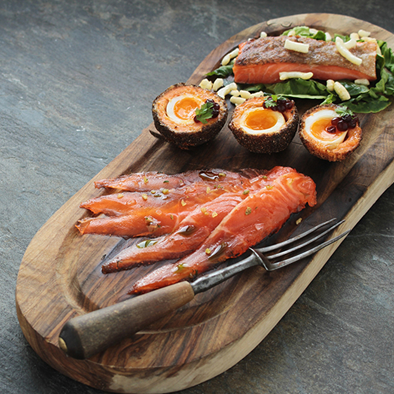 Breakfast
The classic cooked breakfast still has huge customer appeal, so operators should ensure they're making the most of the opportunity. Local and regional specialities such as sausages, bacon, black pudding and eggs, as well as tomatoes and mushrooms, create a premium breakfast offer that will help the breakfast menu stand out.
Seafood specialities such as smoked salmon work well on breakfast and brunch menus, Eggs Royale, a variation on Eggs Benedict, made with poached eggs and hollandaise sauce. Try our smoked ChalkStream® trout as a more sustainable alternative.
It's also important to ensure that high quality vegetarian alternatives are available for those customers who prefer to start the day with a meat-free fry up. Lighter and healthier breakfast choices such as fruit and porridge can also be offered without neglecting the core breakfast menu.
A menu built around the top products can be as fresh and unusual as you want it to be. For menu and recipe ideas see www.directseafoods.co.uk/recipes/
Our team are on hand to support you and discuss your requirements in order to provide the best fresh ingredients for your dishes.
Follow us on social media for regular updates on Instagram, LinkedIn, Twitter and Facebook