Healthy eating
It's probably no surprise that most of us say that we'd like to eat more healthily. Even if good intentions don't always match the reality. It does seem that the pandemic accelerated the trend, when having to stay in not only gave people more time to think about what they were eating, but for many also gave them more time to cook meals from scratch.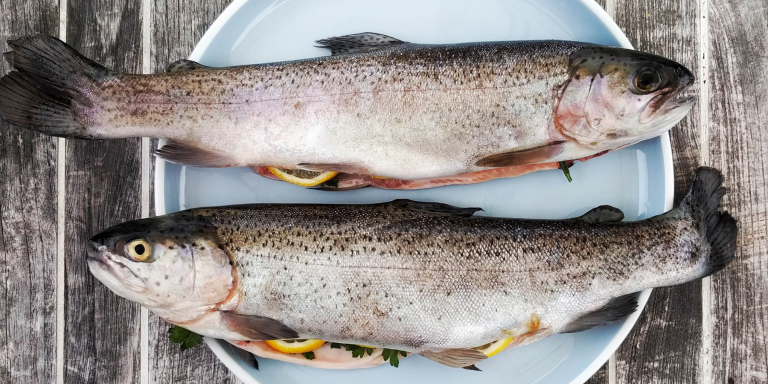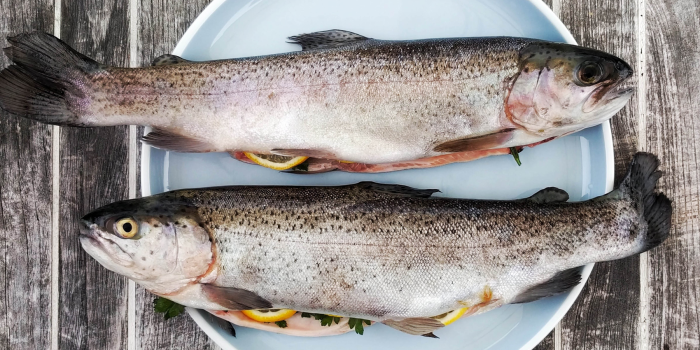 The UK Attitudes Towards Healthy Eating report by consumer analyst Mintel finds that the number of adults who say they like to eat healthily "all the time" has increased to 17%, from 13% pre-pandemic. "All the time" is, of course, a big ask for most of us. The key figures are that half of adults say they aim to eat healthily most of the time, and only 6% say they rarely or never think about the health implications of their meals.
Mintel's survey also found that:
◆ 70% of consumers say there should be more food and drink products available that are both healthy and sustainable.
◆ 72% say eating healthily is essential to promote long-term good mental health.
We also know that, for most of us, good intentions are all too easily overcome, and this becomes even more of a factor when it comes to dining out. A wise general once remarked that "no battle plan survives first contact with the enemy," and in a similar way, many chefs and hospitality managers have traditionally planned their food and drink offer on the basis that that consumers' good intentions to eat healthily won't survive first contact with the menu.
There is some justification for the view that people tend to be more indulgent when they eat out, particularly in the current market when many consumers are having to think twice about discretionary spend. Research by analyst Lumina Intelligence has found that having a 'treat' currently tops the list of reasons both for dining out, and for ordering a takeaway/delivery.
However, Lumina is also tracking a steady change in the market, with its latest Menu & Food Trends Report showing that both the proportion of dishes including meat on menus, and the average calorie count per dish, are now lower than pre-pandemic.
The arrival of calorie labelling on menus last year may well have played a part in this, but the experience of Covid also seems to have been significant. Research by CGA shows that 75%of consumers believe it's important to have healthier options available when dining out and 26% say this is very important.
Also from CGA, in partnership with Bidfood, a survey of consumer views on healthy choices found that:
◆ 46% of people said they consciously look for healthy options on menus either every time they eat out, or most of the time they eat out.
◆ 71% of people say they tend to choose healthier options during the week vs. the weekend, making healthier choice particularly important for weekday menus and offers.
◆ 1 in 4 people think it's essential for venues to offer low calorie dishes.
◆ 1 in 4 people think it's essential for venues to offer low fat dishes (26%), and just over 1 in 4 think the same about low sugar dishes (27%).
◆ Following the introduction of calorie labelling, over half of people say they would now change their meal choice if they perceived the calorie content as too high. Ways they do this include; choosing a smaller portion, ordering fewer courses, or sharing the dish with someone else.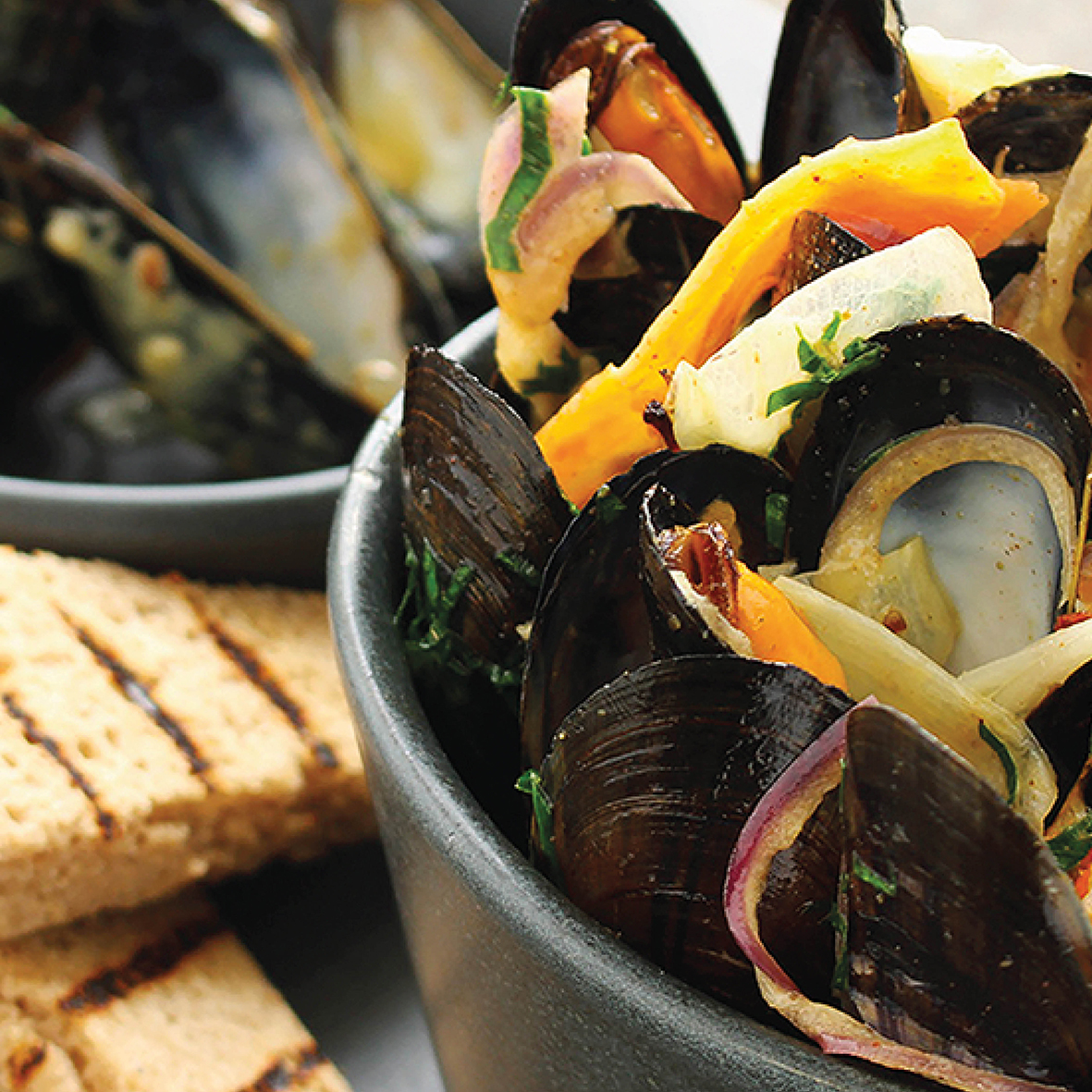 Chefs are also using fish and seafood even more extensively to create healthier menu options. The recently published Fresh Food Trends 2023 report, based on Direct Seafood's top selling products as well as forecasting upcoming trends, found that sustainably reared and caught mussels increasingly feature in a variety of dishes, while added value products such as fish cakes and fish pie have strong customer appeal and enable more of the catch to be used, reducing food waste.
Fish and seafood is also often seen as a healthier menu choice when dining out, an issue many consumers are increasingly conscious of, especially with calorie labelling now being widely included on menus.
There are other ways that hospitality operators can take practical steps to support customers to make healthier choices when dining out. Depending on the style of outlet and menu, ideas include:
Make the classics healthier: The most popular dishes on menus are unlikely to shift from their top spot, but burgers, fish & chips, steaks, roasts and pies can all be adapted to give options to those customers looking for healthier choices. Consider sides, toppings, sauces, seasonings, and offer healthier options as a choice, such as a salad instead of chips, or grilled fish instead of fried.
Vegetarian and vegan dishes: The proportion of meat based dishes on menus are now lower than pre-pandemic, the number of consumers who are looking for meat-free options at certain times is growing and is far greater than those choosing a fully vegetarian or vegan diet. One common criticism from those looking for meat free options are that the dishes offered on menus are predictable. There is a wider choice than ever of ingredients that can be used to add substance to a meat-free dish, such as jackfruit, seitan and halloumi. Use colour and flavour from veg and herbs to pump up the appeal of meat-free meals.
Salad days: Salads can be moved from side-of-plate into the mainstream by varying the ingredients. Lettuce and tomato are salad staples, but adding veg such as chopped peppers, courgettes, spring onions, kale, radishes, carrot and green beans will add variety, while additions such as rice, pasta, quinoa and couscous can make a salad feel more substantial. The addition of fruit to a salad also gives a hint of sweetness without adding unwanted calories. Try peaches, apples or pomegranate seeds for a hint of colour and sweetness.
Sauces: Where dishes come with rich sauces usually made with cream or cheese, offer healthier choices such as homemade tomato and vegetable sauces as an alternative.
Breakfast and brunch: Start-of-day sales have grown as more people work flexibly from home for at least part of the week. Competing with the local greasy spoon to offer a classic fry-up is fine, but these days there's a lot more to breakfast trade. Porridge, fruit salad, granola and a full range of healthier food options will appeal to those looking to fire up their laptop or taking a break from work, and combined with hot drinks can also enable operators to add a takeaway trade. Don't forget the all-day breakfast offering for those preferring flexible 'wake up' times, or the increasingly popular brunch menu!
Sandwiches and wraps: Lunchtime is also still growing its share of dining out occasions, and is often seen by consumers as a healthier, rather than indulgent, meal occasion. A deli counter offer with breads and wraps, along with plenty of salad and veg to go with choices such as lean meat, tuna, and cheese, enables customers to customise their lunch.
Modular meals: Taking the customisable / build-it-yourself approach further, why not give your diners the option to add healthier elements such as vegetables or vegan cheese as substitutes for more indulgent ingredients in popular dishes such as burgers and pizzas – which were the most ordered dishes of 2022 according to research from Bidfood.
Wow factor: Make sure healthier dishes are just as Instagram-friendly as the rest of the menu, using colourful ingredients and interesting presentation, to encourage customers to share images on their socials. Research from Bidfood & CGA shows that 66% of people are likely to order a dish that they've seen looks good on social media.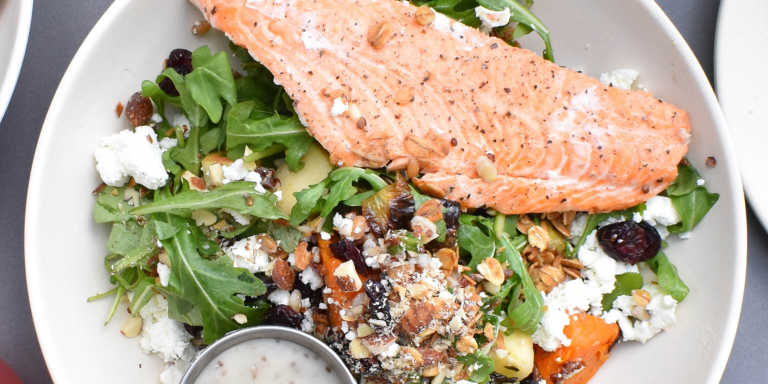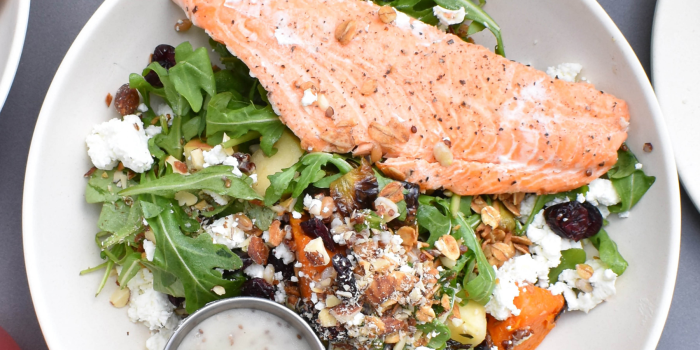 Whatever you do to cater to customers looking for healthier choices, make sure you tell them. Menus, chalkboards, websites and social media can all be used to promote healthy menu options.
We have a full range of fresh ingredients to ensure a healthy menu. Our team are on hand to support you and discuss your requirements in order to provide the best fresh ingredients for your dishes.
*Take a look at our recipe library featuring fish and seafood dish ideas to provide inspiration for your menus and specials boards!