Supporting the British fishing industry and enhancing your menu with local seafood sourced from British waters.
For chefs and foodservice operators, offering British produce and British menu classics is a tried and trusted to give menus even more appeal to consumers. However, there have been more than a few recent reminders that nothing can be taken for granted in supply chain terms.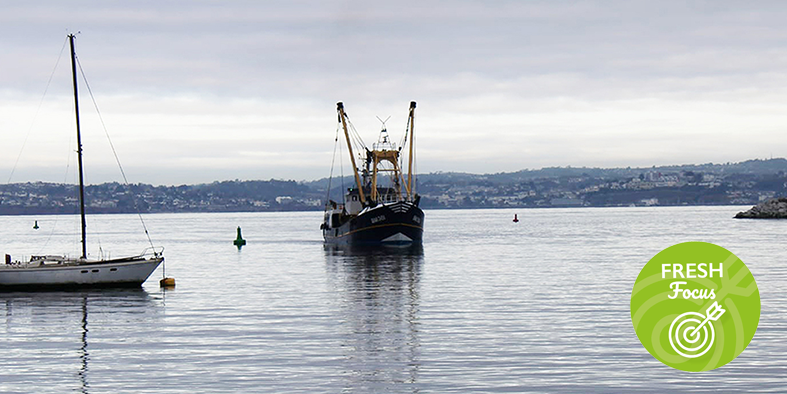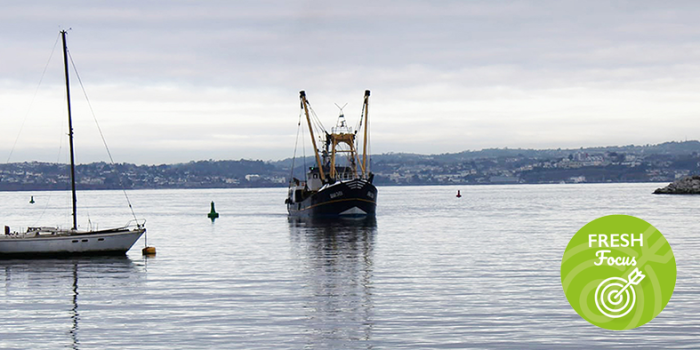 The challenges which have led to both intermittent shortages and higher prices across a range of fish and seafood, as well as other produce, are complex, and dealing with the big picture is clearly daunting. Even so, there are plenty of smaller steps that hospitality and catering businesses can take to show their support for Britain's diverse range of food producers.
Buying British, whether that's local and regional specialities, or great produce sourced from right around the British Isles, is also an important way to show a commitment to sustainability. Simply put, the more UK-grown and produced food we eat, the fewer the food miles required to transport it.
National Farmers Union president Minette Batters, herself a Wiltshire farmer, warned earlier this year that "the clock is ticking" as she called on the UK Government to back British farming and make the secure supply of home-grown food a political priority.  
The NFU has highlighted that in 1984, the UK's overall food self-sufficiency was 78%, and by 2021, it was down to 60%. However, Minette Batters made the point that "food security is not the same as self-sufficiency – we will always rely on imports to some degree, and it is sensible to ensure diversity of supply. But food security also means ensuring our food is safe to eat, that it can be distributed efficiently, and that it remains affordable, all of which points to prioritising domestic production."
While it is sometimes a challenge for smaller operators to feel they can make a difference, the support of local, independent operators spotlighting their produce on menus can make a big impact on the viability of producers.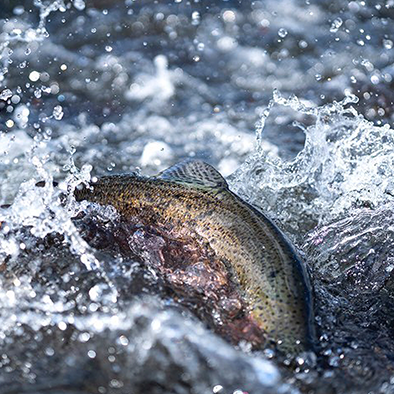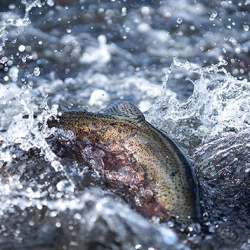 As a national fish supplier made up of a network of regional fishmongers, Direct Seafoods supports the UK fishing fleet by dealing directly with all the major UK fishing ports, supplying chefs and foodservice businesses on a daily basis with fresh locally caught seafood. Find out more about the main British fishing ports we work with. We also work with UK farms and producers such as ChalkStream® Trout in Hampshire.
Our advisers offer chefs and caterers support with menu planning and recipes. This includes seasonal recipes, as well as support for specific events and national days such as Fish & Chip Week and Seafood Week, with a focus on engaging chefs, and in turn, consumers, to use a broader range of underutilised species and make the most of the catch landed by Britain's fishing fleets.
Our skilled fishmongers also prepare fish to customer specifications. This helps to reduce waste by using the whole fish for fillets as well as added value products such as fish cakes, pies and stews, and maximises the opportunity to use the full range of species available.
Buying locally also taps into consumer demand. Research conducted for Bidfood recently found that 56% of UK adults make decisions on where to eat out based on the venue's policy of sourcing British products, and one in four people say they are willing to pay more for British ingredients when they eat out.
Hand-in-hand with increased interest in British produce, the appeal of British cuisine is also on the rise too. Seven in ten people now typically choose British dishes when they eat out, and 86% of those are choosing it more often, or as often, as they did before the pandemic.
From Lancashire hotpot to Welsh rarebit, and Cornish sardines to Lorne sausage, Britain has no shortage of regional speciality dishes and high quality local and seasonal products. For many hospitality businesses, getting involved is as easy as checking the menu and highlighting British classic dishes that are already on offer.
Favourites such as fish and chips, Sunday roast, bangers and mash, or a steak and ale pie, especially when accompanied by a pint of local beer or, increasingly, a sparkling glass of British wine, are high on the list of dishes that customers expect to find on pub and restaurant menus.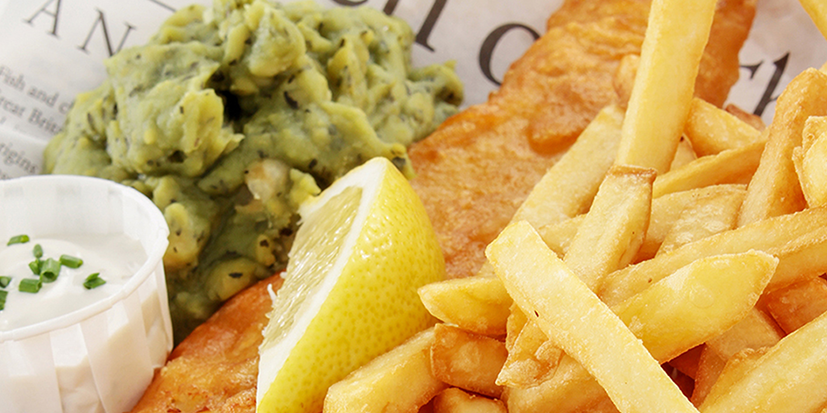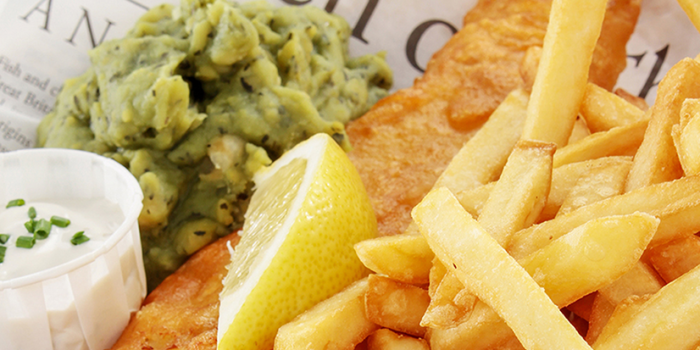 Every hospitality and catering business has its own trading patterns, so it's important to look at where the particular opportunities are:
Breakfast: At the start of the day, breakfast has become a bigger driver of trade for many operators. A full British Breakfast is still popular, but for those looking for lighter or on-the-go options, breakfast ideas such as porridge, pastries and sandwiches can all be used to spotlight local and British produce.
Daytime working: With fewer people office-based, creating a WiFi-enabled daytime space where remote workers can set up their laptop, and enjoy a hot drink with locally produced snacks and pastries, can be a useful way to drive trade during a quieter time of day.
Lunch: Long lunches during the working week are a largely a thing of the past, but lunch is still an oasis in the day for many people. A deli-style lunchtime offer featuring, British meat, fish, cheese, salads and seasonal veg, served in sandwiches and wraps, is a great way to feature local producers.
Afternoon tea: What could be more British than a cucumber sandwich followed by a slice of Victoria sponge cake, or fresh scones served with jam and cream? Afternoon teas can be promoted to customers as a gift option for birthdays and special occasions.
Dinner: Meal deals and special offers on British classics can be a useful way to attract customers on quieter nights of the week. Menus featuring steaks, fish & chips, home-made pies and speciality sausages are all popular options.
Desserts: Offering classic Britsh desserts such as apple pie, sticky toffee pudding or a regional cheese selection can spotlight a range of local and seasonal local produce. To highlight value for money in challenging times, include desserts in a set-price menu offer, or match a smaller portion with a hot drink to round off the meal.
Promoting British food
Make it easy for customers to support the British food sector by ensuring they know what you have to offer:
◆ Specialist suppliers such as Direct Seafoods, Campbell Brothers and Oliver Kay can give you the information you need to promote the British products on the menu, whether it's the port where the fish was landed or the area the veg was grown.
◆ Display the origin and provenance of food on your menu. As well as meat and fish, don't forget to include local fruit and veg and regional cheeses.
◆ Include seasonal dishes and local specialities on your menu or specials board, and change dishes according to what is at its best in terms of quality, availability and supply.
◆ Match the British food on the menu with British drinks. Promoting craft beer, regional ciders, British sparkling wines and artisan soft drinks can offer a real point of difference.
◆ Hold themed food events, including food and drink pairing, and invite suppliers to attend and talk about their produce.
◆ Use social media to spotlight photos of British dishes featured on menus and the great British suppliers you work with.
◆ Don't forget the children's menu. Parents like to know their offspring are being looked after, and will appreciate seeing British produce spotlighted.
Our team are on hand to support you and discuss your requirements in order to provide the best fresh ingredients for your dishes.
Follow us on social media for regular updates on Instagram, LinkedIn, Twitter and Facebook