Direct Seafoods steps up skills training and chef support
May 26 2022
Direct Seafoods is increasing the support it offers chefs from all its eight regional fishmongers around the UK, as well as launching a new internal skills training programme for its own teams.
The award-winning business is stepping up support in recognition of the importance of fish and seafood dishes in helping operators, from right across the hospitality sector, boost menu appeal to cautious consumers in a challenging trading environment.
Spearheading the drive is Neil Poxon, who joined Direct Seafoods as Operations Support Manager at the start of the year. Bringing 40 years of experience in the seafood industry to the role, Poxon says: "The fishmongers at each of our depots have a huge depth of skills and experience, but it's now more important than ever that we give all the support we can to our customers, who are the chefs, restaurateurs, and caterers at the sharp end of the economy."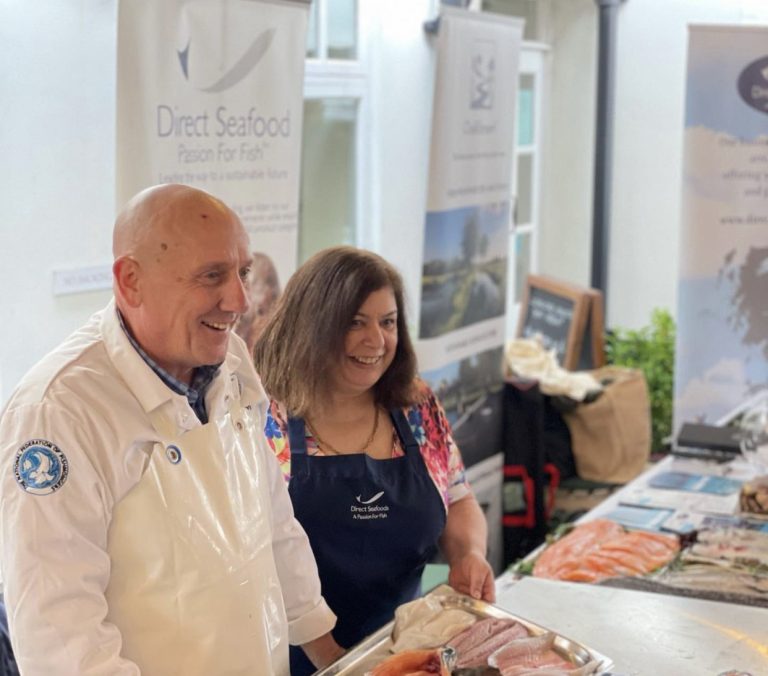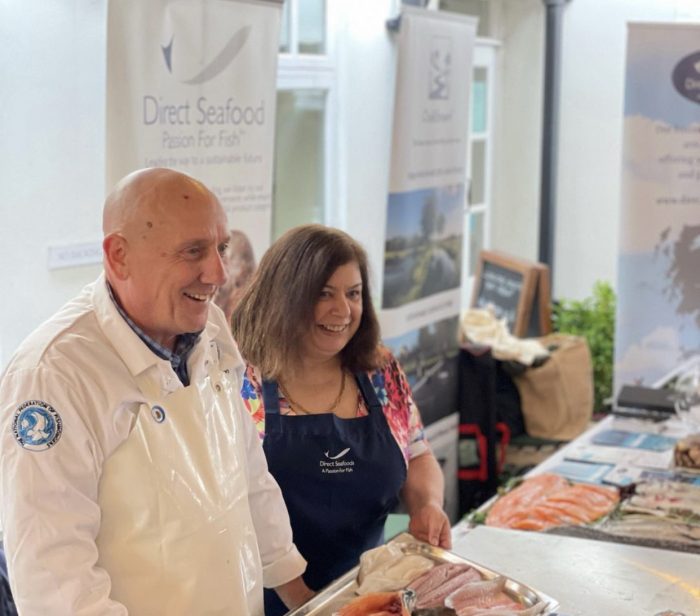 He added: "Our network of depots means that we can work closely with individual chefs and small groups at a local level, to offer menu advice and prepare fish and seafood to their requirements, as well as support national customers through the Direct Seafoods network.
"From traditional fish and chips to a gastropub moules-frites, and from a prawn cocktail to a prime fish fillet special in a Michelin starred restaurant, consumers love to see fresh, sustainable fish and seafood on menus.
"Our job is to make sure all our customers get products prepared to their specifications, whether they're a local bistro or a national pub group."
Poxon has established a five-tier skills matrix, starting at One for entry level, up to Five for the highest skilled team members, to formalise skills training and progression for Direct Seafoods 100 fishmongers throughout the business. Poxon added: "There are team members at each depot who are already at Level Five in skills terms, but equally there are those at Levels Three and Four who will now get increased support to develop further.
"At the same time, we're actively recruiting, and can bring in new team members at Levels One and Two and quickly start to develop their skills to the required standard. I've worked with fishmongers up to national competition level and I'm confident that Direct Seafoods now has an industry-leading skills programme in place."
Alongside in-house skills training, Direct Seafoods is also relaunching its programme of masterclasses and training session for chefs across all its depots. Poxon said: "The programme had to be wound back during the pandemic, but we're delighted to once again be working closely with our customers' kitchen teams, whether we go to them, or they come to our depots."
The focus for both in-house training and chef sessions is on the practical skills needed to prepare, cook and present a broad range of fish and seafood, as well as on ensuring menus fully factor in sustainability issues.
Poxon said: "The focus on sustainability inevitably means that chefs will be working with a broader range of fish and seafood species than ever, which in turn makes skills training to a high level all the more important."
Direct Seafoods won the Marine Stewardship Council Award for Fresh Fish Food Service Supplier of the Year 2021, recognising its commitment to sustainability, and the diverse range of products it offers.
The company supplies one of the largest ranges of MSC certified products in the UK, with more than 160 individual lines, along with support including, menu planning, recipes, training and regular market updates.
Its eight regional fishmongers work directly with fishing ports around the coast of Britain, as well as overseas fisheries, and supply thousands of chefs and food service businesses. All Direct Seafoods depots are accredited BRC A and AA Production Level sites.