Working with your local fishmonger to source freshly prepared fish and seafood to save time, costs, reduce waste and support sustainability.  
The longer daylight hours of summer bring both opportunities and a few challenges for hospitality operators. Customers are more inclined to dine out in better weather, but to make the most of light evenings they may also plan to eat later.
While that can mean longer kitchen hours, the great thing about many summer dishes is that they include salads and sides that can be prepared in advance, as well as ingredients that can be cooked quickly and simply, which, with proper planning helps to take at least some of the pressure off a busy kitchen.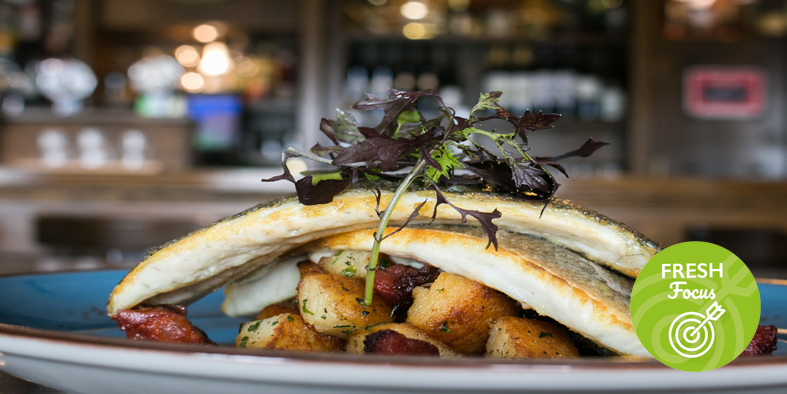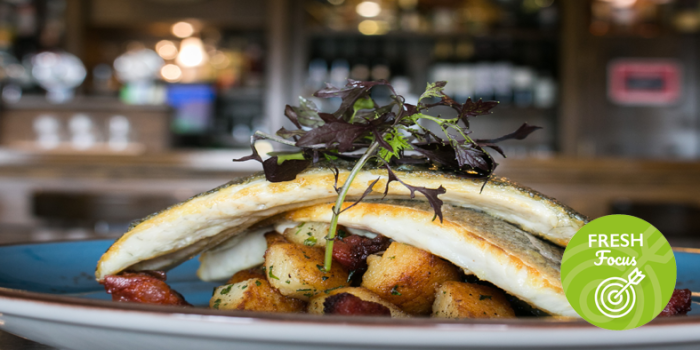 The French have a phrase 'mise en place', meaning "everything ready". Like so many culinary terms, the formal phrasing reflects the French culinary dominance of dining that goes back at least as far as the days when chef Auguste Escoffier was running the show at the Savoy and the Ritz. Most kitchen workers know it by the simpler, and sometimes dreaded word, "prep"!
Kitchen prep may sometimes seem time-consuming and repetitive, but it's also essential. The reason that restaurants are able to serve freshly-cooked, high quality meals just a few minutes after the customer places their order is because much of the time-consuming chopping, grating, peeling, slicing, dicing, filleting, and boning etc. has been done in advance.
Mise en place doesn't just mean the prep is done, but also that everything is in the right place, and everyone involved in preparing the dishes knows exactly where to find the next ingredient they need. A well-run kitchen is a happy kitchen, as someone almost certainly once said!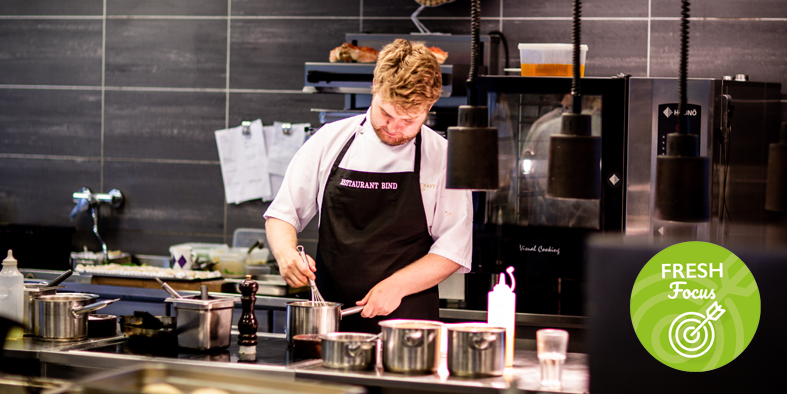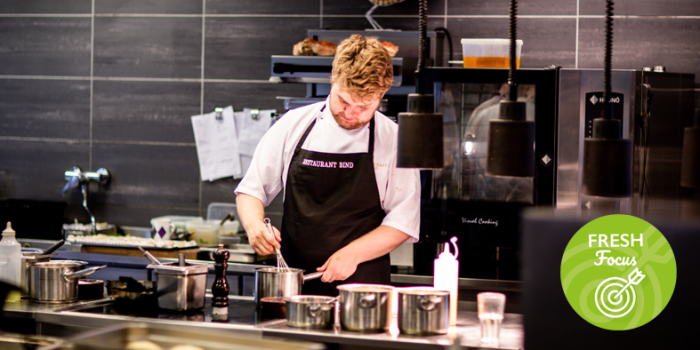 Hand-in-hand with the prep itself is the all-important prep list. This might also be called a prep sheet, a production list, par sheet, or some other variation on the theme. In this age of technological wonders, it may no longer even be on a piece of paper, but called up on a tablet or laptop. The key thing is that it ensures the kitchen team are preparing the right ingredients, and the right quantities, in the right order.
In golf, par is what you expect to score on any hole, and in the kitchen, par is the amount of food you expect to serve, So, the par level for a kitchen is the amount of each ingredient that needs to be ordered, available and prepped. For example, if the business expects to serve 25 portions of a surf and turf special comprising one rump steak, three prawns, half a grilled tomato, half a dozen fried mushrooms and 22 chips, the par level to be prepped is 25 times the quantity of each ingredient, which is…
Ok, let's stop there. If all this is starting to get too time-consuming and complicated, then maybe the question to ask is just how much of the prep actually needs to be done in the kitchen? Especially in the current market, where high costs and continuing staff shortages mean kitchen labour is already at a premium.
For high volume products, such as potatoes and onions, or products that need careful handling such as filleted fish and trimmed steaks, it can make sense to buy products with as much of the time consuming prep already done, and matched to your menu. The additional cost of this expert input into the menu needs to be balanced against the lower kitchen costs and reduced prep time.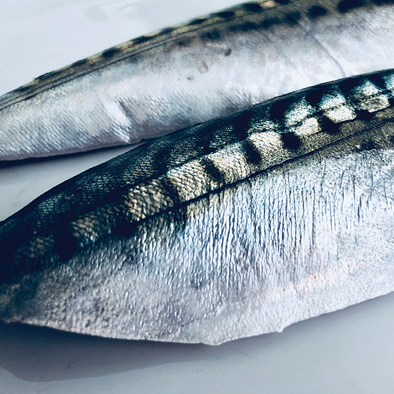 Every day, the specialists at Direct Seafoods around the country, work closely with chefs, managers and menu planners to prepare food to the customer's precise specifications. When it comes to less familiar species in particular, an experienced fishmonger will know how to maximise the yield and prepare the premium fillets. This improves portion control and helps reduce food waste, while products such as fish cakes and goujons also allow use of offcuts, reducing food waste and supporting sustainability initiatives.
Popular and profitable ways we can prep fish include: 
◆ Fillet: Fillets are the most commonly used cut. The fish is taken off the bone to create a fillet which is then pin-boned. Fillets cut from larger fish can subsequently be cut into portions also known as supremes.
◆ Butterfly fillet: Smaller, whole fish can be prepared by removing the head and cutting through either the back or belly side of the fish. The two small fillets remain joined along one side, creating a butterfly fillet when opened.
◆ Canoed fillet: The fish is gutted and filleted through the back with the head left on. This leaves a 'canoe' style fillet, ideal for filling.
◆ Goujons: Small strips cut from a fillet lengthways. These are usually prepared by coating and frying. Typically produced from white fish.
For more information and tutorials see https://www.directseafoods.co.uk/fish-and-seafood/preparation/
Careful menu planning helps to ensure operators get full value from the time and costs invested in prep, regardless of whether prepped products are bought from specialist suppliers, or the work is done in the kitchen: 
◆ Make the most of food items that you can use right across the menu. For example, tomatoes can be served grilled alongside a steak, roasted, and used in soup, salads and sandwiches;
◆ Use flexible menu descriptions, such as 'fish & chips made with freshly-battered catch of the day'; 'Sunday roast with this week's chef-selected cut' and 'served with fresh, seasonal vegetables' to make the most of availability from suppliers.
◆ Offer a smaller option for main courses, as well as dishes that can double as starters or a main course.
However your business approaches prep, getting it right is essential to keeping customers satisfied, especially at a time when spending is under pressure. With the basics in place, and all the ingredients ready to go, chefs can focus on the final cooking, as well as the finishing touches that make the difference and keep diners coming back time and time again.
Our team are on hand to support you and discuss your requirements in order to provide the best fresh ingredients for your dishes.
Follow us on social media for regular updates on Instagram, LinkedIn, Twitter and Facebook