As hospitality and foodservice businesses plan for the peak trading period of the year – the run-up to Christmas and the New Year – it's clear that value-for-money is high on consumers' list of priorities as they plan where, and how often, they'll go out to eat and drink during this festive period.  
Research by Bidfood and 3Gem found that 57% of consumers said that price would be the most important factor in their decision making, compared to 47% who said quality is the key decider.
For operators planning menus, one way to deliver quality while still delivering good value for consumers is to work with established accreditation schemes, which are in place across all areas of the menu. A recognised logo or accreditation can be a straightforward way to reassure customers of quality, sustainability and provenance.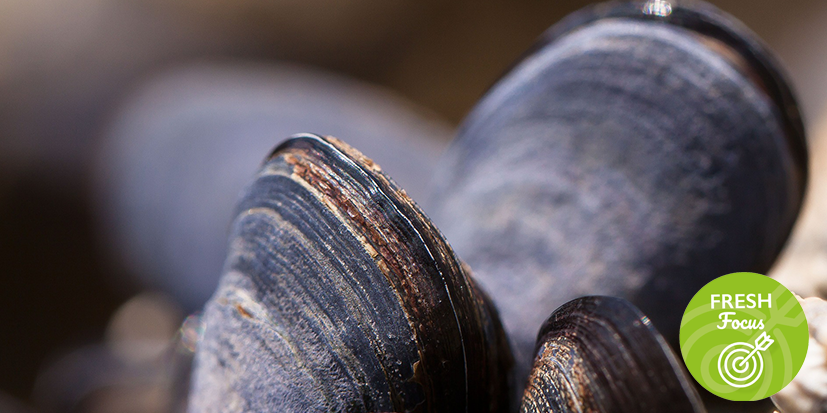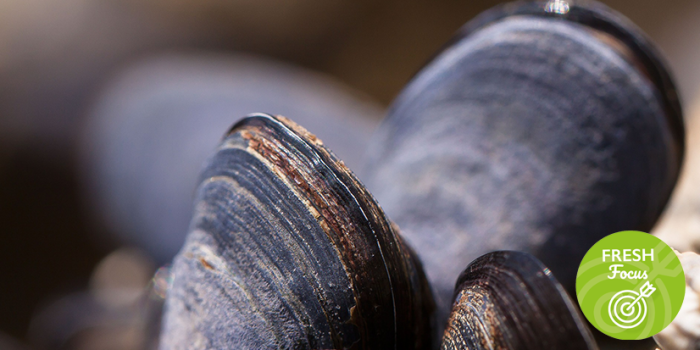 For businesses trying to navigate the range of schemes in the market, here's a guide to some of the most widely used food accreditations in the seafood industry.  
◆MSC : The Marine Stewardship Council (MSC) is an international non-profit organisation, working with fisheries, seafood companies and scientists to help protect the oceans and safeguard seafood supplies. The blue MSC ecolabel identifies fish and seafood that have been caught in a sustainable way. The ecolabel is awarded to well-managed fisheries that meet the MSC's independently verified standards for sustainable seafood production.   
◆ ASC : The Aquaculture Stewardship Council applies similar standards to farmed fish as the MSC does to wild fish. More than half the seafood eaten around the world is farmed, creating a large, growing industry with a significant global impact. ASC certification sets the standard for seafood farmed with care, working to the highest assurance and transparency standards.  
We are proud to say that at Direct Seafoods, we offer one of the largest ranges of MSC and ASC certified seafood of any UK foodservice supplier.
◆ BRC : The BRC (British Retail Consortium) Global Standard for Food Safety is the leading audit scheme in this field. It provides a robust Food Safety Programme (HACCP) and Quality Management system, good manufacturing processes, and traceability and transparency in the supply chain. We invest time and resources gaining and maintaining BRCGS certifications across all our businesses and all our fishmongers' businesses are managed under the Defra regulations. 
Both of our fresh brand partners, Campbell Brothers and Oliver Kay also hold certification to this standard, to provide assurance of their commitment to food safety and quality.
◆Sustainable Seafood Coalition : The Sustainable Seafood Coalition (SSC) is a UK-based industry group comprising seafood producers, suppliers, and retailers committed to promoting sustainable fishing and aquaculture practices. The SSC collaboratively works to improve transparency, traceability, and the sourcing of seafood products. It aims to reduce the environmental impact of the seafood industry and ensure the long-term health of marine ecosystems by adhering to sustainable fishing guidelines and promoting responsible sourcing. The coalition encourages informed consumer choices by providing accurate labelling and information about the sustainability of seafood products, fostering a more environmentally responsible seafood supply chain. 
◆RSPCA Assured : RSPCA Assured fish is a certification program by the Royal Society for the Prevention of Cruelty to Animals (RSPCA) in the United Kingdom, focusing on the welfare of farmed fish. It sets specific welfare standards for fish farming, covering aspects such as stocking densities, water quality, and handling methods to ensure humane treatment. Fish and seafood carrying the RSPCA Assured label are raised and harvested in accordance with these standards, indicating responsible and ethical farming practices. Consumers choosing RSPCA Assured fish products can be confident that they support more humane and environmentally conscious sourcing of fish, aligning with the RSPCA's commitment to animal welfare and sustainability. At Direct Seafoods, many of our farmed fish products are RSPCA assured, ensuring ethical treatment and sustainability in every catch. 
◆ BAP (Best Aquaculture Practice): The Best Aquaculture Practices (BAP) program is a certification system that promotes responsible and sustainable aquaculture practices. BAP standards cover various aspects of seafood production, including environmental responsibility, animal welfare, social accountability, and food safety. BAP-certified facilities adhere to rigorous criteria, ensuring that their aquaculture operations minimize environmental impact, provide humane treatment of animals, maintain food safety standards, and support local communities. Our BAP certification signifies a commitment to responsible seafood production that aligns with global sustainability goals. 
There are also local and regional food quality, award and assurance schemes around the UK, which can help to promote menus to customers looking to support local food producers when they eat out.
Need support to offer menus that meet customer expectations of both quality and value? Speak to the specialist advisers at Direct Seafoods.          
Follow us on social media for regular updates on Instagram, LinkedIn, Twitter and Facebook