MSC Canadian lobster tails would be the perfect option to serve during the Valentine's celebrations. They are also a great addition to your menu even after the celebrations, as surf & turf mains or large starters.
Speak to our team for further information and order using the code:
16LOBT08E5M | MSC Lobster: Meat-Raw-Tails 85-113gm (4.54 nett case)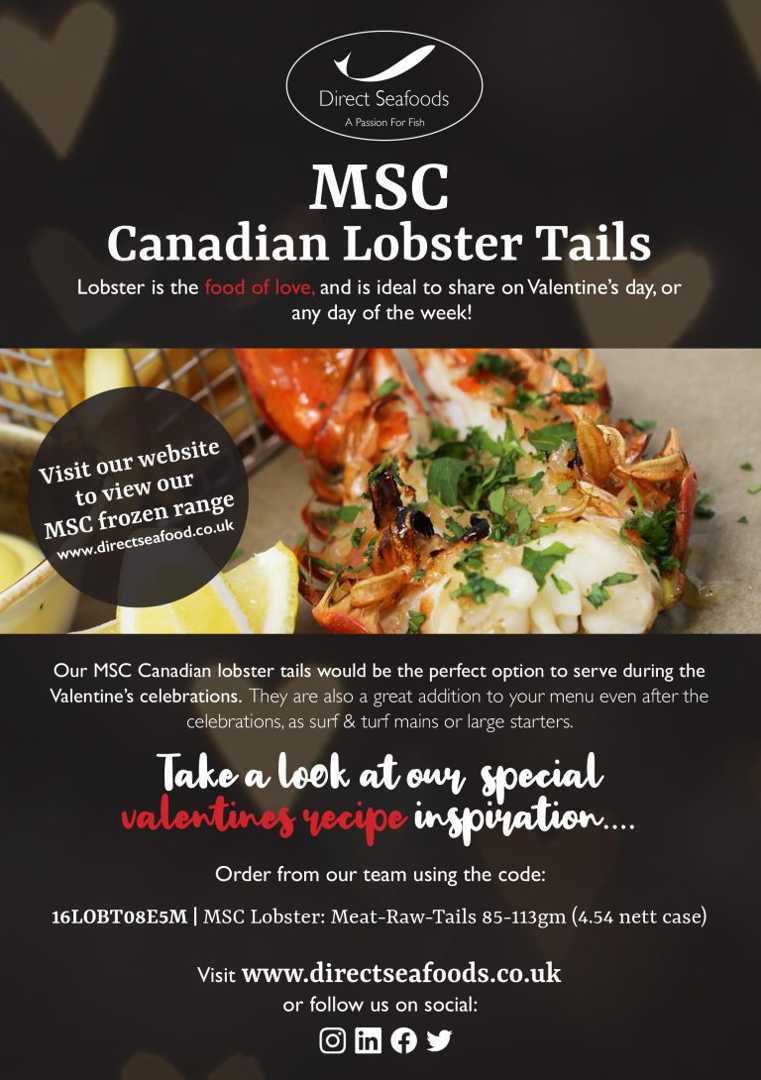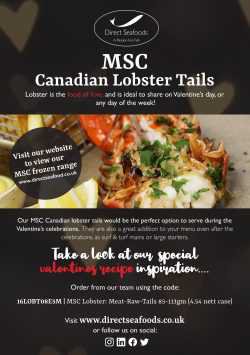 Click here to view our special Valentine's recipe for inspiration.