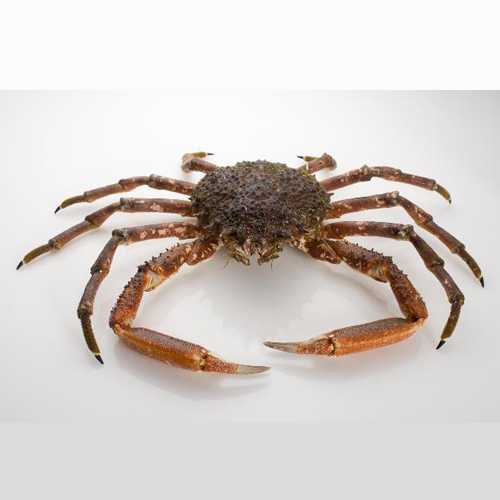 What is Spider Crab?
The European Spider Crab can travel of depths down to 2000 metres to spawn. Spider Crabs are pot caught from the sea bed and are usually in season from April to June. For alternatives to Spider Crab, use Brown Crab or Lobster, to give a sweet taste.
Seasonality
Spider Crab is usually available from around April to June.
Alternatives
Brown Crab or Lobster make for good alternatives to Spider Crab.