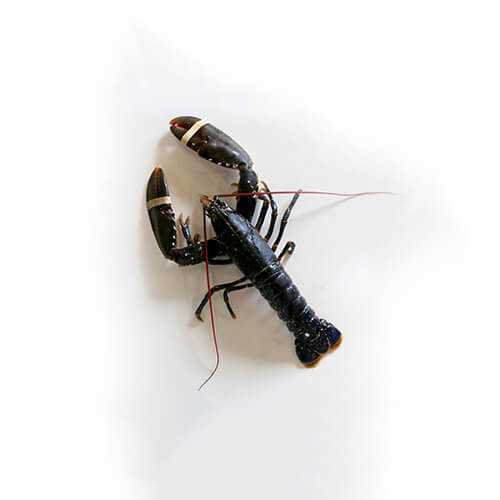 What is Native Lobster?
Native Lobsters are from the UK and are blue in colour and turn red when cooked. Native Lobsters are pot caught off the coast of the UK usually from June to September.
Native lobster has a strong, sweet taste and it is possible to achieve an approximate yield of 20-25% depending on the season.
Latin Name
Homarus Gammarus
Seasonality
Native lobster is not in season from January to March. Native lobster is best during June to September.
Alternatives
When Native Lobster is unavailable, Slipper Lobster or Crawfish make for suitable alternatives.
Native Lobster Recipes & Videos
Lobster Cocktail Roll

Lobster Cocktail Roll, crispy lobster 'nuggets' In Spicy Batter, Citrus Chilli Marie Rose Sauce Recipe.