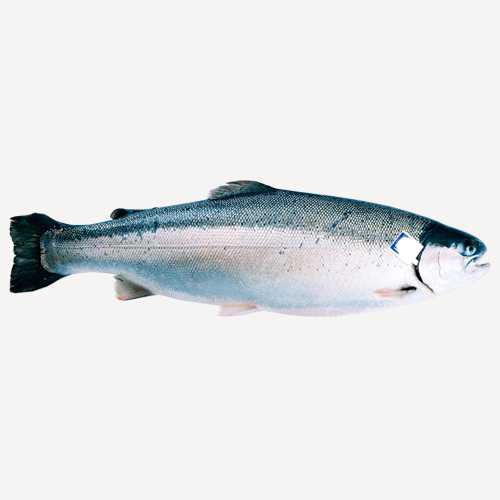 What is a Norwegian Fjord Trout?
Fjord Trout is known as the "The Jewel of the Norwegian Fjords" and has become a favourite amongst gastronomes all over the world. Fjord Trout is raised in the pure and cold Norwegian Fjords where seawater and freshwater from the glaciers meet, and therefore gains a rich taste and a pure aftertaste. Fjord Trout is a healthy protein that provides important nutrients; Omega-3, Vitamin D, Vitamin B12, Vitamin A, iodine and antioxidants. Fjord Trout assures food safety; during the entire process, from breeding to arriving fresh to your kitchen, it meets the highest standards and quality controls.
The Fjord Trout is known for its deep red-orange colour and together with the white marbling this gives the fillets a luxurious feel. Fjord Trout has a pure taste, and it lacks the mineral aftertaste that some other fish species may have. The taste continuity is good and the flavour is remarkably rich. It is perfect for raw, marinated and lightly cooked dishes, for instance when you make tapas, sushi and sashimi or tartar. Fjord Trout is a niche product with its low production level, about 60.000 tons, compared to Norwegian Salmon with a production level of 1.2 million tons.
Latin Name
Onocorhynchus mykiss
Seasonality
Available all year round.
Alternatives
An alternative to Fjord Trout would be Salmon.