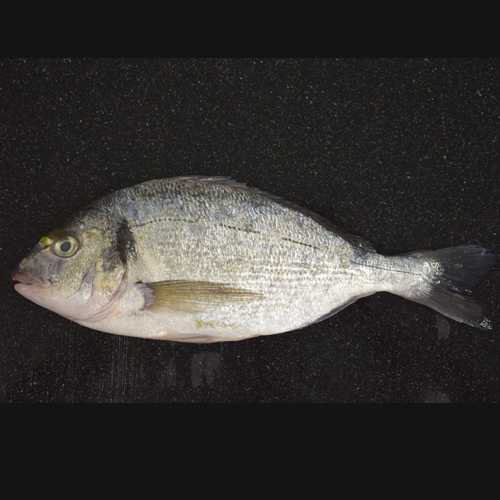 What are Gilthead Bream?
Gilthead Bream are also known as Dorade or Royal Bream. Gilthead Bream are a round, warmwater fish which are farmed in the Mediterranean. As Gilthead Bream are farmed they are available all year round and are generally good value for money.
Gilthead Bream has a mild and sweet flavour with a medium to soft flesh texture producing small flakes of fish. They have a medium oil content. Species which could be used as an alternative to Gilthead Bream include Sea Bream and Sea Bass. When in its prime, it is possible to achieve a 49% yield from a Gilthead Bream. When a Gilthead Bream is pan-fried, the skin takes on an interesting appearance similar to a reptile, with a rough wheat-grain like surface, making for a crisp finish.
The flesh of a Gilthead Bream is delicate, juicy and each flake is separated by a layer of slick oil. The tail of the Bream offers a more oily flavour to the loin.
Seasonality
Gilthead Bream is available all year round.
Alternatives
A similar alternative to Gilthead Bream is Farmed Sea Bass
Gilt-Head Bream Videos
How to skin a round fish fillet

Watch our video guide on how to skin a round fish fillet



Filleting a Gilt-head Bream

Watch our video showing how to fillet a Gilt-Head Bream