Direct Seafoods – as part of Bidfresh, is proud to be a member of the Ethical Trading Initiative (ETI) and the Food Network for Ethical Trade (FNET). As such, we strive to ensure ethical practice throughout our business and supply chains. We aim to trade only with suppliers who commit to our Ethical Trade Policy, and to support suppliers to achieve the standards we have committed to.
Our vision is that all workers in our own business and in our global supply chains are protected, respected, and free from slavery, abuse and harm. However, labour rights violations such as excessive working hours, unsafe working conditions, child labour, debt bondage, and even forced labour are still prolific throughout the world. This is why we have committed ourselves and our suppliers to upholding the ETI Base Code. More information can be seen in our most recent Modern Slavery Statement.
Better working conditions have been shown to increase productivity, reduce staff turnover, and improve supplier relationships. In the Bidfresh group of businesses, we are not only pushing our suppliers to improve year-on-year, but are 'practicing what we preach' to make improvements year-on-year within our own business operations. The Ethical Trade Policy, linked below, forms the standards that Bidfresh have adopted for our own business and which we monitor our own operations and supply chains against.
View our Ethical Trade Policy
Ethical Trading Initiative
In December 2014, while operating as Seafood Holdings, the seafood businesses joined the Ethical Trading Initiative (ETI), 'a leading alliance of companies, trade unions and NGOs that promotes respect for workers' rights around the globe.' A critical aspect of membership is reporting on ethical trade performance so that the ETI can monitor progress over time and ensure continuous improvement. New ETI members are called 'Foundation Members' and are given 2 years to submit their first report.

After completing our first Foundation period, in May 2017, our ETI membership (along with our overall ethical trade scope) was expanded from our seafood division to all of Bidfresh, adding meat, dairy and produce to the remit. This was a significant commitment as it increased the number of suppliers in scope from about 300 to just under 1000, and tested our ethical trading systems which were originally built for seafood supply chains. It also returned us to Foundation stage.
​
At the completion of this financial year, in late June 2019, we submitted our Foundation report for Bidfresh – much of which has been used to construct this Statement. We are pleased to report that, as of October 2019, we have progressed once again to Full membership.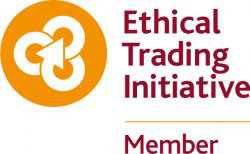 Food Network for Ethical Trade
In February 2019, we joined the Food Network for Ethical Trade (FNET), furthering our commitment to labour rights. FNET is a UK alliance of over 35 suppliers, retailers and brands working together to identify common human rights risks and to combat them. It is a member-driven organisation aiming to identify, manage and respond to global food supply ethical trade risks. FNET also supports and facilitates opportunities for collaboration among suppliers who wish to share best practice on tackling labour rights issues.
FNET operates through three collaborative work streams: Risk Assessment & Mitigation,Collaborations, and Supply Chain Engagement. Bidfresh has already made use of anumber of FNET tools created by these work streams including a product- and country specific risk assessment tool and buyer training on the benefits of ethical trade.
Our FNET participation ensures that our ethical trade system will remain up-to-date and continue to improve in the future.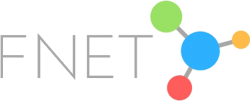 How To Get Involved
If you are still asking yourself whether slavery could exist in your supply chain, the answer is sadly likely to be 'yes'.
Slavery is often hidden and hard to find, but each of us has a 'slavery footprint' (you can find yours at: http://slaveryfootprint.org/my-footprint). However, being aware of the issue, accepting the specific industry level risks, and committing to do something about it means you are on the road to eradication.
What you can do?
Ensure you only work with responsible suppliers such as Direct Seafoods, who are able to give you peace of mind that progress towards a more ethical supply chain is being made.
Look to work with suppliers who are members of the Ethical Trading Initiative and consider if your company could benefit from joining by visiting http://www.ethicaltrade.org/join-eti
Ask your suppliers for supply chain information and ensure they are transparent about the factories producing your goods.
If your company has a turnover greater than £36m and falls under the Modern Slavery Act, prepare and publish your statement.
Review your suppliers Modern Slavery Statement (if they are liable to produce one).